Canon CLI 751 Magenta Ink Cartridge
Canon ink cartridges have been designed to minimise smudging and clogging and bring you smooth, crisp printing.
Original Canon ink cartridges are optimised for your Canon printer, helping to ensure great prints and keep your device in good shape.
Compatible with Pixma printers iP7270, iP8770, iX6870, MG5570, MG5670, MG6470, MG6670, MG7170, MG7570, MX727, MX927.
Why Use Genuine Canon Inks?

More Vibrant Colours
Colour vibrancy is what makes a photo truly special. Genuine Canon inks are formulated to produce exceptionally vibrant colours that are both accurate and unforgettable. Skin tones are beautifully natural. Bright colours are excitingly vivid. The in-between shades are always subtly expressive. With genuine Canon inks, you get colours as vibrant as life.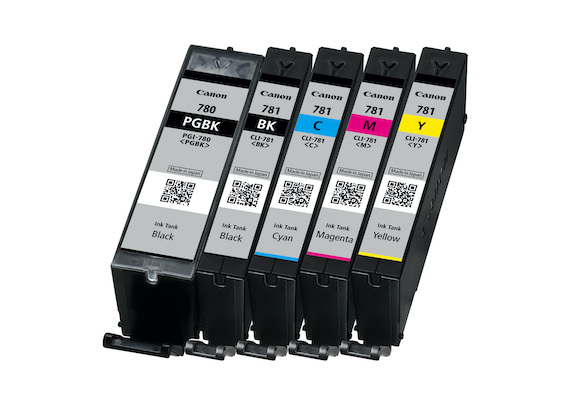 Protect Your Print Head
Inferior quality inks can damage your printer! Third party inks can cause photo colours to fade faster, or papers to curl due to incompatibility. It is important to use inks designed and engineered specially for FINE™ print head. Genuine Canon inks are designed to produce brilliant and lasting prints.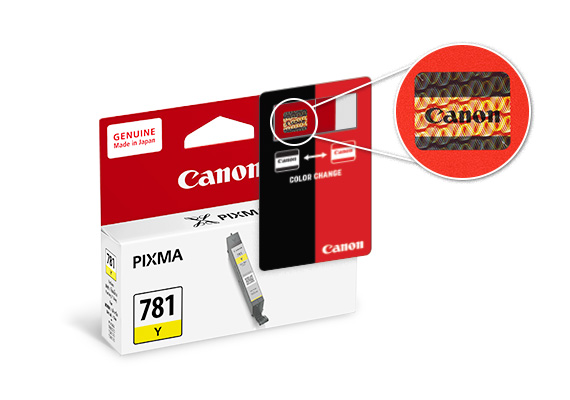 Don't Be Fooled: How To Identify A Genuine Canon Ink Cartridge
It's sometimes difficult to tell a counterfeit ink cartridge from the real thing, because the product packaging can be very similar. However, the quality of the contents can be distinguished. A genuine Canon ink cartridge ensures optimal printer performance, while counterfeits can cause blocked printer heads, ink leakage, poor printer performance and inferior image quality.
Find out more

Photos That Last and Last
Genuine Canon inks and photo papers are engineered to work together. The result of this synergy is brilliant, fade-resistant prints that can be preserved for a long time*! Inferior quality inks can damage your printer and cause photo colours to fade faster.
*Under proper storage conditions.
Important Printing Tips
It is easy to keep your printer in tip-top condition, and the benefits are truly amazing – from excellent performance to exceptional documents and images. The best way to ensure that your printer stays in perfect condition is using genuine Canon Inks and Toner.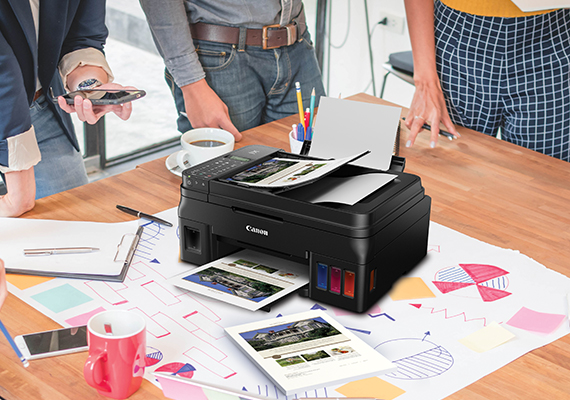 Use Draft Mode to Save Ink
If you're printing something just for reference and quality isn't paramount, use the ink-saving "Draft" mode under the Print Quality settings of your PIXMA printer; or use the Toner Save mode of your Canon laser printer. Just remember to switch back to "Standard" or "High" mode when printing your final copy.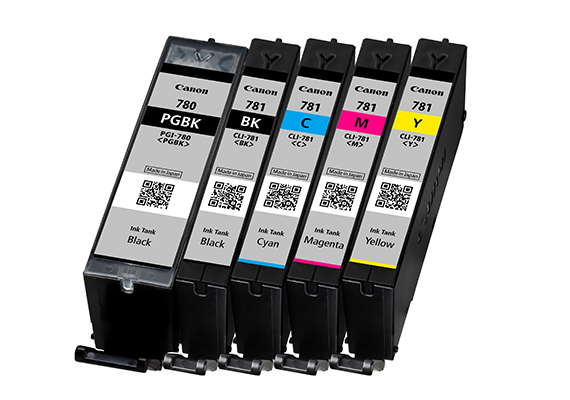 Individual Ink Cartridges
Canon's innovative Ink Cartridge system is an ingenious way to lower costs by saving ink and paper. Each ink colour has its own cartridge, because colours are used at different rates. Only the depleted colour needs to be replaced, so ink wastage is eliminated. Your inkjet printer will let you know when a cartridge is low or empty, so you'll never waste paper by running out of ink in the middle of a print job.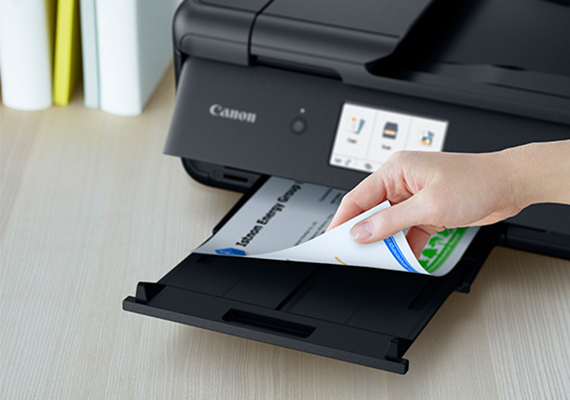 Duplex Printing
Save time, paper and money by printing on both sides of the paper. Many Canon printers feature Auto Duplex Printing, which allows you to print on both sides of the paper automatically. There's no need to turn it over manually. Not only is it a convenient way to print, it's also environmentally friendly!
| | |
| --- | --- |
| Brand | Canon |
| Made in | Singapore |
| Model | CLI-751 |
| Product Type | Ink Cartridges |