Canon CL 746 Colour Ink Cartridge
  Compatible Models Canon PIXMA iP2870s
Canon PIXMA MG2570s
  Scan, copy or print documents with ease with the Canon CL-746 colour ink cartridge. You can take colour or black copies with this ink cartridge.
Key Features
While taking printouts or scanning documents you can use black ink, and when taking image printouts, you can switch to colour ink.
With this best ink cartridge, you can benefit and take colour or black printout, depending upon your requirement and printer.
This Canon printer ink cartridge is compatible with Canon PIXMA MG2570 and Canon PIXMA MG2470 printers. You can comfortably use it for home or official purposes.
Get brighter and great-looking prints consistently. The Canon Ink Cartridges are genuine products developed using sophisticated and modern techniques, giving you the perfect Colour. Great printouts come from the best inks and Canon Cartridges are just right. With Canon, Cartridges comes consistency and quality. Canon Genuine cartridges are recommended and will keep your printer in good condition. Use Genuine cartridges every time and all the time and enjoy the cool colour play.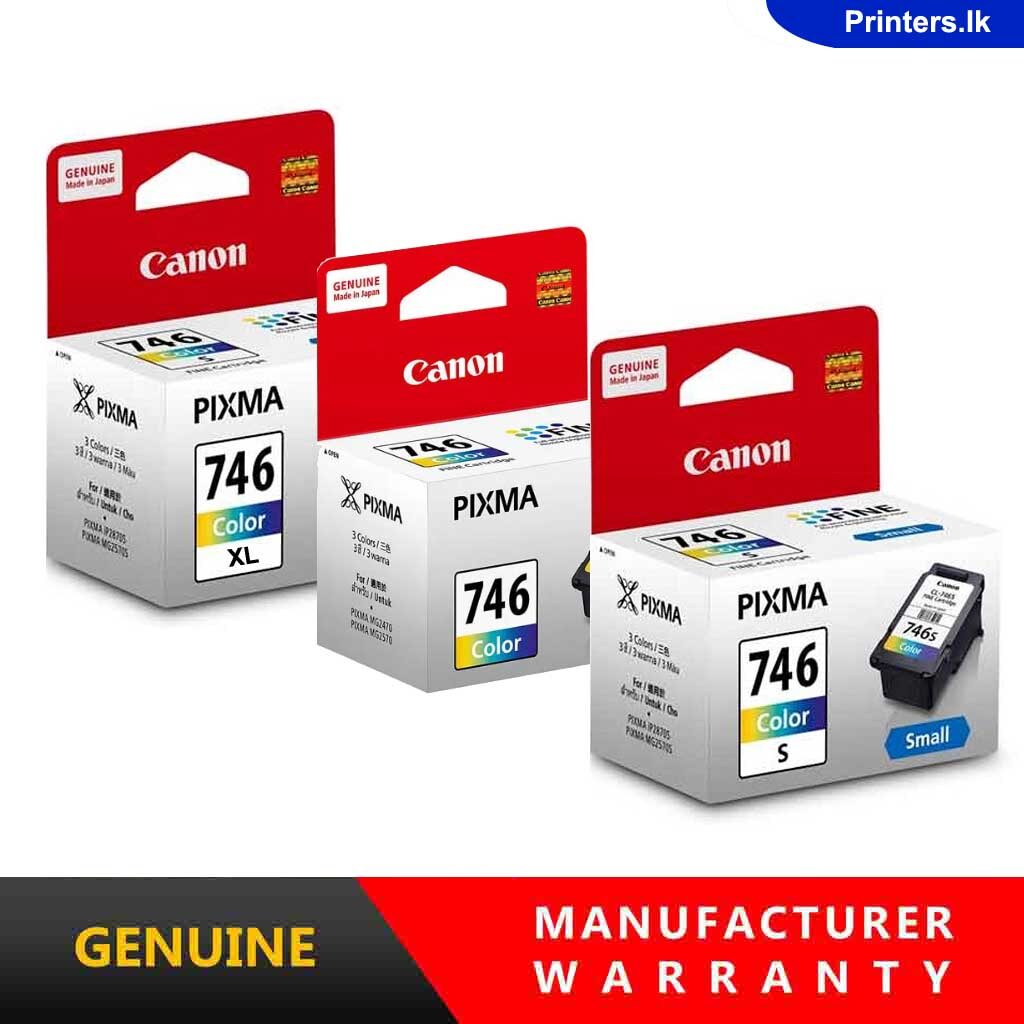 Features :
–  Compatibility – PIXMA MG2570s, PIXMA iP2870s
–  Designed For – Specifically to work with Canon printers for exceptional reliability and performance
–  Duty Cycle – Approx 300 pages
Best quality
Beautiful, long lasting print quality with exceptional detail, colour and black text.
More reliable prints
Original Canon ink and toner designed by Canon to be perfectly reliable with your Canon printer.
Seamless consistency
Consistent quality and seamless performance with your Canon printer, with smooth colour and detailed black.
Canon Ink Cartridge is 100% reliable. It is designed to work in perfect harmony with your Canon printer to ensure consistently high quality, reliable performance, and excellent value with every print. Your ink cartridges won't break, leak, or fail and ensure your printer is protected from internal damage.
Whatever your budget or specifications, we've got Canon ink cartridges and toner to suit your needs. Choose from standard or high-capacity ink in both black and colour. You'll enjoy trouble-free printing and prints of great quality. Both our manufacturer and compatible Canon ink cartridges work flawlessly with your printer. Remember, if you want to stock up and save money, don't forget to check out our multipacks of Canon ink.
Experience impressive, long-lasting document and photo prints from your PIXMA printer with Canon genuine inks  – inks you can trust to work in perfect harmony with your printer.
Genuine consumables
Original Canon consumables are better by design – so you can trust them to deliver the reliability, high quality and value you expect from your Canon printer.