107 Compatible Toner Cartridge W1107A
HP Laser 107a/ 107w/ MFP 135a/ 135ag/ 135w/ 135wg/ 137fnw/ 137fwg

Description:
This is not a re-manufactured cartridge and it was not manufactured by HP. Our compatible replacement 107A Compatible Toner Cartridge W1107A is specially engineered to meet the highest standards of quality and reliability.
107A Compatible Toner Cartridge W1107A page yield meets or exceeds OEM (Original Equipment Manufacturer) page yield for the 107A Compatible Toner Cartridge W1107A and offers high-quality printing results. We offer a 100% Quality Satisfaction Guarantee on our compatible 107A Compatible Toner Cartridge W1107A and supplies.
Toner Specifications:
Make sure this fits by entering your model number.
FIVE STAR Top Quality Toner Cartridge.
1 Year 100% Quality Satisfaction Product Guarantee.
Condition: 100% Brand new
Product Type: Compatible Printer Toner Cartridge
Print Technology: Laser
Page Yield: 2200 (+/-) 500 pages at 5% coverage ISO19752.
Built to ISO9001 and ISO14001 Factory Standard.
This Compatible Toner Cartridge Replacement for HP 107A Toner Cartridge W1107A is guaranteed to perform with your HP & Canon laser printer. It replaces the original Canon HP 107A Toner Cartridge W1107A , and can be used in the following Canon Printers,
Compatible Printer: HP Laser 107a/ 107w/ MFP 135a/ 135ag/ 135w/ 135wg/ 137fnw/ 137fwg
HP LASER 107A PRINTER
HP LASER 107W PRINTER
HP LASER MFP135A PRINTER
HP LASER MFP135W PRINTER
HP LASER MFP137FNW PRINTER
Package Includes:
HP 107A Toner Cartridge W1107A
Longhorn Printer Consumables  is manufactured by Anycolor Computer Consumables Co.,Ltd.It is a high-tech firm which engages in research , development and production of full range computer consumables.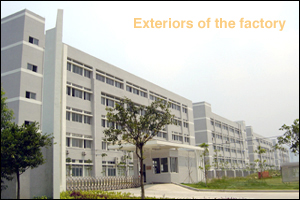 The management and technical personnel possess strong managerial skills and technology know-how from years of experience working in world-known printer and consumables companies. The core competence of the company lies in its excellent experienced employees,high standard dust-free work plant,state-of-art production line,superior testing and measuring equipments,and sophisticated quality assurance system.
What is more,Longhorn Printer Consumables can even produce majority of the main parts of toner cartridge and inkjet cartridge by itself thanks to years of expertise in the area.
Therefore,similar high printing quality standard of original products can be assured when Longhorn compatible consumables are used.
Longhorn products include toner cartridge, inkjet cartridge,powder and parts of toner cartridge (OPC Drum,PCR,Sleeve,Magnetic Core, Magnetic Roller,Cleaning Blade) which are all compatible with full range printers such as HP,Canon,Samsung,Xerox,Epson,Panasonic,Ricoh and Brother etc.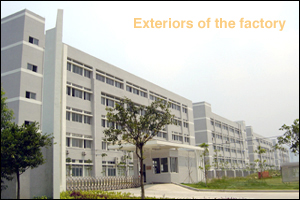 From the very start Longhorn products have attracted large number of customers from North America,Latin America,Europe,South East Asia and Middle East due to its first class quality, competitive pricing and prompt delivery.
We are looking forward to working with those who are interested in becoming regional dealership.